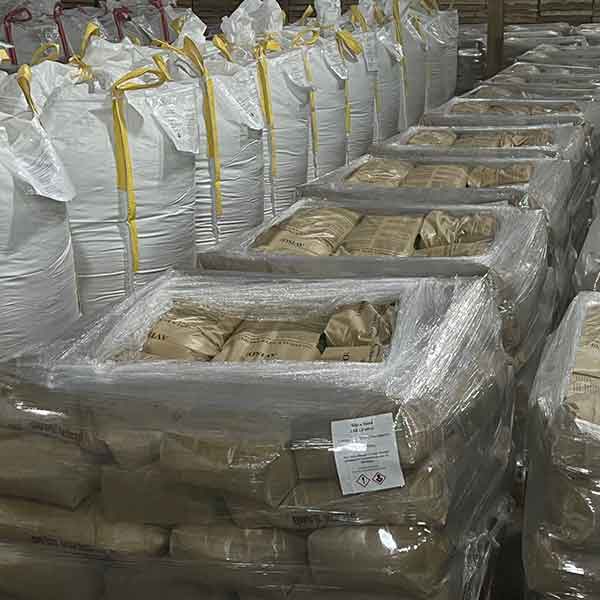 Manley Bros. silica sand can be purchased in bulk or in various forms of packaging. The packaging styles are as follows:
50 lbs Bags
1 ton Mini Bags (2000 lbs Bags)
1.5-ton Bulk Bags (3000 lbs Bag)
50 lb bags are conveniently stacked at 40 bags or 60 bags (2000-3000 lbs) per pallet. The pallets are each stretch-wrapped tightly for shipping.  Pallet covers are available upon request.
Pallets can be shipped via van, flatbed, or container.
Manley Bros. silica sand can also be purchased in bulk and transported in the following ways:
Pneumatic Truck (Approx 25 Tons)
Conveyor Truck (Approx 25 Tons)
Dump and Hopper Bottom Truck (Approx 25 Tons)
Rail Car (Approx 115 Tons)
"One machine can do the work of 50 ordinary men.
No machine can do the work of 1 extraordinary man."